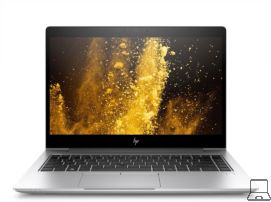 Hp elitebook 840 g6
14 inch Full HD (1920 x 1080)Intel Core i5-8365U, 1,6Ghz256GB of 512GB NVME SSD8GB of 16GB RAM werkgeheugenWindows 10 Pro of Windows 11 Pro
€ 393.25
Naar bestellen
Bekijk alle bestel informatie
Deze laptop koopt u bij PC Magazijn om:
Op werkdagen voor 15:00 besteld? Dezelfde dag verzonden!
1 jaar garantie op hardware
14 dagen herroepingsrecht. Niet goed? Geld terug!
Specificaties
| | |
| --- | --- |
| Merk | PC Magazijn |
| Verkoopprijs | € 393.25 |
Over deze refurbished laptop
De volgende informatie is bij ons bekend over het hp elitebook 840 g6 in de rubriek refurbished laptops.
Over deze laptop
14 inch Full HD (1920 x 1080)Intel Core i5-8365U, 1,6Ghz256GB of 512GB NVME SSD8GB of 16GB RAM werkgeheugenWindows 10 Pro of Windows 11 Pro
Trefwoorden voor deze Refurbished laptops
Hp elitebook 840 g6 is te vinden onder: elitebook, pc magazijn refurbished laptops, refurbished laptops.
Statistieken
Elitebook 840 g6 valt onder de rubriek refurbished laptops. Deze laptop is voor het laatste bijgewerkt op 01/12/2023. Dit artikel is toegevoegd op 15/11/2023. 2 bezoekers hebben de Hp elitebook 840 bekeken.
Andere leuke refurbished laptops